Artwork Open Call
Are you an artist with a connection to Leeds? We want to hear from you as we embark on an exciting project for our dressing rooms here at the first direct arena!
We are seeking talented artists to participate in this project, each artist will have the opportunity to transform one wall with a unique design that celebrates the vibrant spirit of Leeds. The selected artists will be responsible for encompassing the entire creative process, from conceptualising and designing the artwork to executing and bringing it to life.
What is the brief?
The brief for this design is to celebrate the vibrant city of Leeds.
We encourage the exploration of diverse and imaginative concepts while adhering to the following guidelines: Please refrain from incorporating depictions of specific artists and references to specific sports teams. By doing so, we can create a design that captures the essence of Leeds in a unique and inclusive manner.
We have a number of areas that we want to transform. In each room, there is one specific wall that we want to draw attention to or highlight.
The majority of the spaces are approximately 4m x 2.6m. We highly recommend reviewing the Space Specification Sheet below for further insights before submitting your application. The document contains detailed information about each area, which may inform your creative choices. Although we cannot guarantee your preferred space, the application allows you to highlight your preference if you wish to.
This project is a paid commission.
How do I apply?
Please send the completed application form which you will find below to marketing@firstdirectarena.com
The deadline for applications is Sunday 17th September at midday.
We will be holding site visits on Wednesday 6th September for anyone who'd like to come and view the spaces before applying – however please note this is by appointment only. Please contact marketing@firstdirectarena.com to arrange.
We encourage applications from people who identify from backgrounds and experiences currently underrepresented in the creative sector (including, but not limited to: BAME, people with a disability or life-limiting condition, working class, LGBTQAI+).
We are striving to make our application process as open and accessible as possible. If you encounter any barriers in accessing the information or prefer this pack in a different format, or if you would like to submit your application through an alternative method, please feel free to contact us at marketing@firstdirectarena.com .
If you have any further questions, please email marketing@firstdirectarena.com
How will I know if I've been successful?
We will notify all applicants regarding their selection status within 2 months of the application closing date. If you are selected, we will request you to sign the terms and conditions of the project. Artwork will only be used once both parties have signed the agreement. The artwork submitted by the artist is confidential and protected and will not be used by the venue unless a mutual agreement is reached under the terms and conditions.
Application Form

Please return the completed application form to marketing@firstdirectarena.com by Sunday 17th September at midday.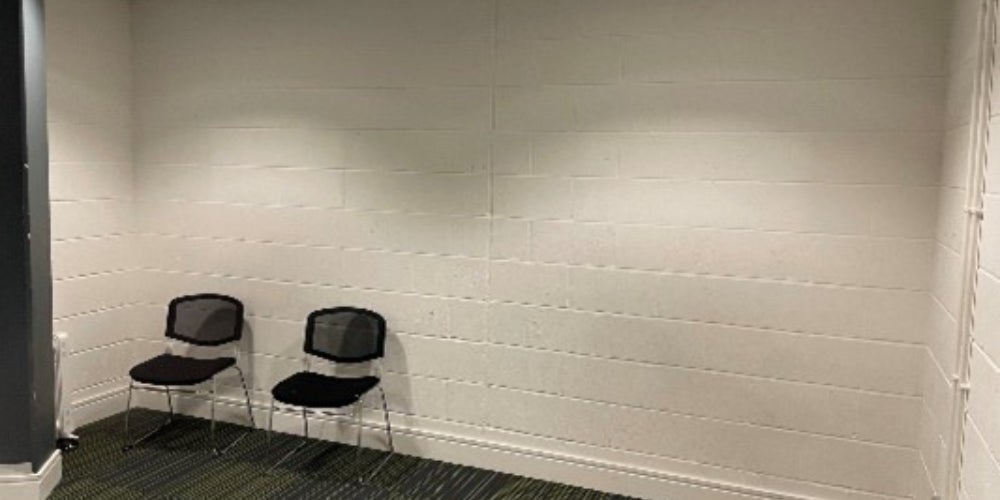 Example Dressing Room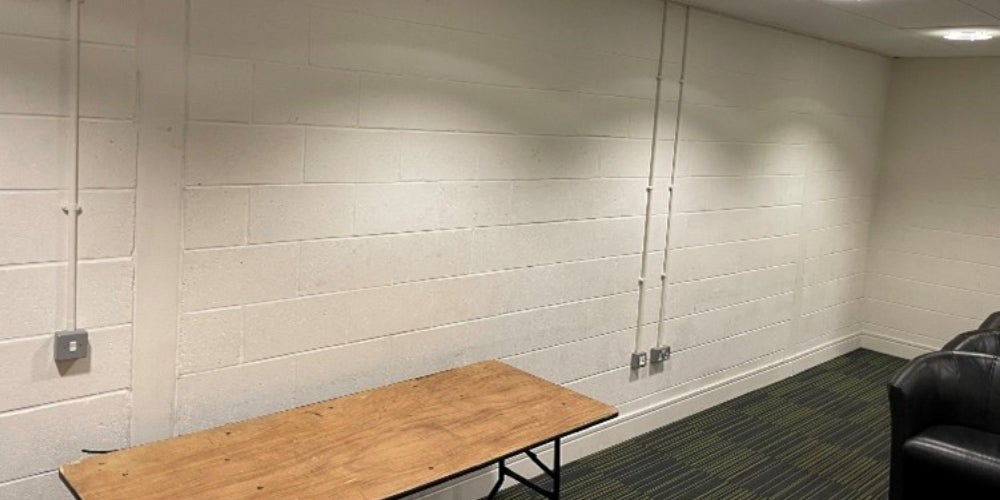 Example Dressing Room