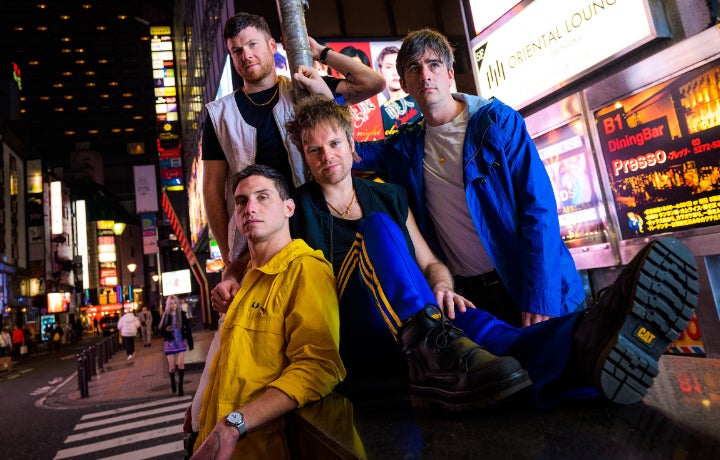 Enter Shikari
Plus special guests
Event Details
Since forming in 2003 at school in their hometown of St Albans, UK, Enter Shikari have, thus far, released seven full-length studio albums; TAKE TO THE SKIES (2007), COMMON DREADS (2009), A FLASH FLOOD OF COLOUR (2012), THE MINDSWEEP (2015), THE SPARK (2017). NOTHING IS TRUE & EVERYTHING IS POSSIBLE (2020), and the latest,
A KISS FOR THE WHOLE WORLD which was released Friday 21st April 2023.
With all six albums debuting in the UK Album Chart top 5 for the "midweeks", with A Flash Flood Of Colour actually midweek-ing at #1, only to be crushed beneath the wheels of the juggernaut that was '21' by Adele come end of that week.
Nothing Is True & Everything Is Possible landed the band their highest UK chart position to date, ending up at #2 in the Official UK Album Chart.

Enter Shikari have been recipients of multiple awards and topped many a magazine reader's poll, picking up "Best Live Band' gongs like there's no tomorrow, as well as a plethora of 'Best UK Artist' and 'Best Album' statuettes, from the likes of Kerrang!, Rock Sound, the Heavy Music Awards and NME.