Plan Your Visit
first direct arena is the major entertainment venue located in the vibrant city centre of Leeds, hosting live music, comedy, entertainment shows and sporting events.
The venue is operated by ASM Global, the world's leading venue management and services company, connecting people through the power of live experiences.
Event Times
All times are approximate and subject to change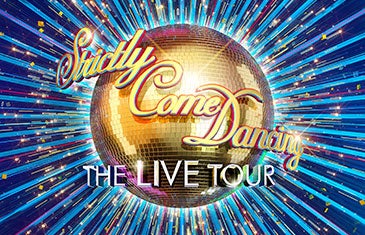 Thursday 26 January & Friday 27 January 2023
Doors: 6.00pm
Events Starts: 7.30pm
More Info
The UK Terrorism Threat is currently substantial this means we all need to be vigilant. At the first direct arena we do lots to keep you safe with some security measures that you can see and some that you can't. We have detection dogs at our sites, if you see them say hello but remember they are working dogs.
We also use airport-style scanners as well as other detection devices and guests will be searched before entering the venue. Please do not take offence, this is just another way of keeping you safe. We ask that you support and cooperate with our team whilst they carry out these measures as effieciently as possible to ensure we get you in to the building in time for your show.
We ask that you keep personal belongings to a minimum and only bring your essentials. Please do not bring any backpacks or large bags, as these will not be allowed into the arena.
You are permitted to bring small bags or handbags no larger than 35cm x 40cm x 19cm.
There will be no temporary storage facilities for such items within the venue and it will be left to the patron to find a safe temporary facility to hold the item. The venue will not be responsible for late admission or non-admission as a result of this policy.
PLEASE GIVE EXTRA TIME TO PASS THROUGH VENUE SECURITY CHECKS
ALL OF OUR BARS ARE NOW CASHLESS
PLEASE MAKE SURE YOU HAVE DOWNLOADED YOUR TICKET ON THE TICKETMASTER APP ON YOUR MOBILE PHONE (TABLET DEVICES ARE NOT PERMITTED)
The following items are not permitted into the arena as well as anything else which we deem to ruin the enjoyment or viewing experience of others;
Backpacks, holdalls, luggage, oversized bags, cushions and any bag larger than an A3 piece of paper (approx 35cm(W)x40cm(H)x19cm(D))
Glass, cans, aluminium bottles or thermoses of any kind including liquid products which can be consumed.
Flammable liquids in any container
Laser pens/pointers
Video cameras and professional cameras
Laptop computers, iPads, Go Pro's or tablets with filming and recording capabilities
Large/golf umbrellas
Knives or weapons of any kind
Illegal drugs or substances
Alcoholic beverages
Signs, banners or flags on poles, staffs or selfie sticks
Animals (except service animals to aid persons with disabilities)
Air horns, Whistles, Cowbells or other noise-making distractions
Projectiles (Frisbees, beach balls, footballs etc)
Aerosol cans (hairspray, deodorant etc )
Fireworks, confetti or glitter bombs or sprays
Balloons
Use of wheeled footwear, skateboards
Food
Masks and Helmets
Large studs and chains
Anything else which we deem to ruin the enjoyment or viewing experience of others.
If you have any medical requirements we ask this is communicated to venue ahead of visit for ease of entry.
If you have any specific access requirements or if you need any additional assistance during your visit, please contact our accessiblity team via email at info@firstdirectarena.com
Coronavirus (COVID-19) Information
For information about our COVID-19 safety measures and entry requirements please visit our dedicated page