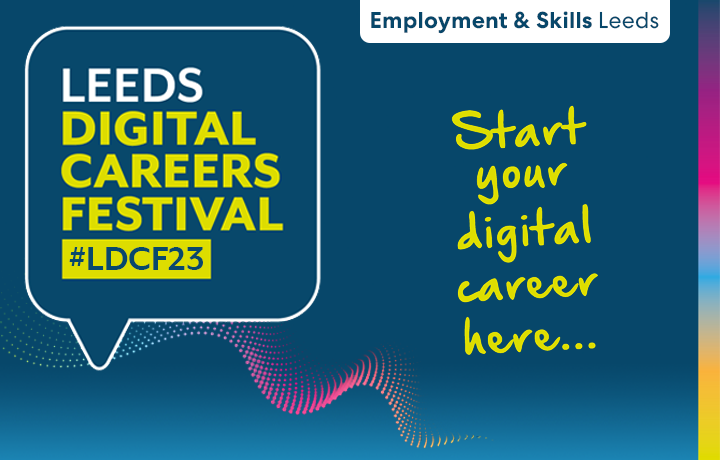 Leeds Digital Careers Fair 2023
Event Details
Are you looking to start or advance your digital career? Then, you won't want to miss our upcoming Digital Careers Fair! Join us for a full day of networking, learning, and connecting with some of the industry's top employers and professionals.
You'll have the opportunity to attend tech demonstrations and listen to key speakers who will discuss inspirational topics covering all things tech and careers related, as well as meet with recruiters and hiring managers from some of the biggest names in the industry. Whether you're just starting out in your career or looking to take the next step, this event is for you. So book today and get ready to take your first step towards your new career in the digital world!
Everyone is welcome and the event is free to attend. Come along anytime between 2pm-7pm and stay as long as you like.
This will be your chance to:
• Find out more about digital and tech careers in Leeds
• Speak to a range of training providers who offer digital courses including t-levels, apprenticeships, bootcamps and degree courses
• Meet a wide range of digital employers showcasing diverse digital employment opportunities available across the city
• Attend interesting speaker sessions and learn about digital careers and pathways
Sponsored by: