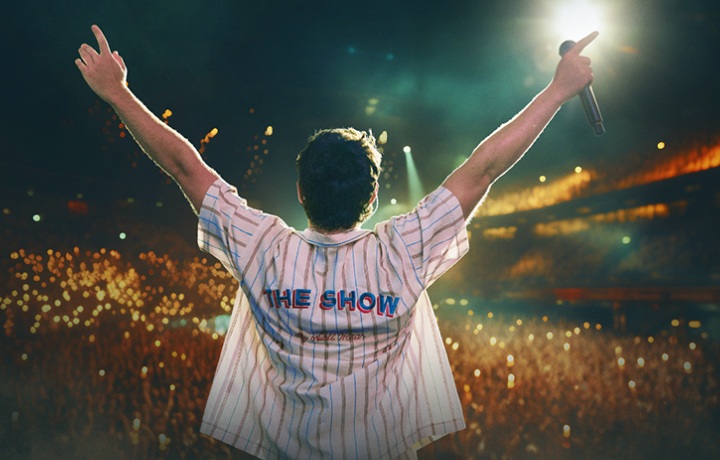 Niall Horan
The Show - Live On Tour 2024
Event Details
'The Show - Live On Tour 2024' is Niall's biggest tour yet and first headline run since 2018's Flicker World Tour. He'll be performing songs from all three of his solo albums, including recent UK No.1 album 'The Show'.
Niall says: "My favourite thing in the world is being on tour. Performing my songs for my fans and sharing those incredible moments together are the reason why I write music in the first place. This is going to be my best tour yet and I cannot wait to see all you 'lovers' on the road in 2024. There's nothing better than watching the crowd sing back to you with all that emotion on their faces and knowing that they're attaching the song to something meaningful in their own lives. To me, that's always the greatest thing that can ever come from songwriting."
A deeply felt meditation on everything from mental health to the infinite complexity and uncertainty of love, Niall's new album 'The Show' is an endlessly spellbinding statement on following your heart to its absolute truth. The album entered the UK Official Album Chart at No.1, Niall's second UK No.1 solo album.
Originally from Mullingar, Ireland, Niall has sold over 80 million records and toured the globe multiple times as part of the iconic group, One Direction. His full-length solo debut 'Flicker' entered the Billboard 200 at No. 1 in October 2017 and contained the 3x RIAA Platinum single 'Slow Hands' and the 2x RIAA Platinum 'This Town'. The album hit the top 10 in 20 countries total. With combined global streams surpassing eight billion, 'Flicker' has gone Platinum in five countries (including the U.S.) and Gold in an additional seven countries. 'Heartbreak Weather' followed in 2020 and topped the UK's Official Albums chart and Billboard's Top Album Sales tally.